Our Equipment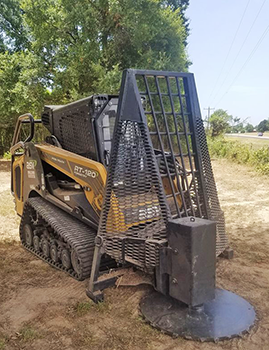 Bell Brush Busters has the equipment necessary to complete your land clearing job quickly and efficiently. Our current equipment includes:
ASV RT 120 Forestry Machine
FAE Rotary Drum Style Mulcher
RDM Tree Cutter
Bradco Ground Shark
Extreme Brush Cutter
Bucket and Grapple
JD 3255 Tractor
15 foot Batwing Shredder
Contact us today for more information and to schedule a time for us to bid your job. We look forward to helping you with your clearing and site preparation needs.