About Bell Brush Busters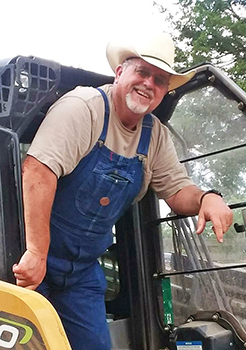 Bell Brush Busters is locally owned and operated. Owner,Don Bell, reclaims overgrown land transforming it into property suitable for pastures, hay meadows, recreational areas, or housing developments. We remove unwanted brush, trees, roots, and stumps. We can preserve valuable trees you want to keep.
Bell Brush Busters has the right equipment, knowledge and experience to transform your acreage or lot into a landscape suitable for homes or other buildings, open pasture land, or a more expansive view. We complete your job safely and promptly.
We serve the area within 50 miles of Sulphur Springs, Texas. We will travel further for larger jobs.
Our current equipment includes:
ASV RT 120 Forestry Machine
FAE Rotary Drum Style Mulcher
RDM Tree Cutter
Bradco Ground Shark
Extreme Brush Cutter
Bucket and Grapple
JD 3255 Tractor
15 foot Batwing Shredder
Contact us today for more information and to schedule a time for us to bid your job. We look forward to helping you with your clearing and site preparation needs.